Inertia is defined as the tendency of a body at rest to remain at rest, or the resistance or disinclination to motion, action, or change. Inertia of the body, self-evidently, is a factor for poor health and promotes various chronic diseases.
There are several reasons – some might say excuses – for this self-destructive behavior, but most notable is what Stanford University psychological scientist Gaurav Suri called the "status quo bias." Given the option, people will continue doing what they are doing and refuse to proactively make a change to improve their condition.
By the same token, inertia has taken its toll on manufacturers and business owners refusing to make a change. The technology boom that emerged within the past 10 years has encouraged new and innovative practices in the world of manufacturing. These trends are predominantly for the better, and ultimately, the pressure put on business owners to stay on top of the latest technologies keeps society on a forward-moving course. The perpetual angst, the concern in the minds of many about being left behind, keeps the proactive ones continually seeking to elevate their game, while those affected by inertia are left in the dust dealing with their own set of proverbial chronic diseases.
For a manufacturer in Orange County, NY, that concern and their readiness to take action helped spur them down a 5-year path toward sustained growth, profitability, and ultimately world class stature. After a strategic in-depth analysis of their business, its processes, and current technologies, they developed a comprehensive plan. The plan detailed the actions, budgets, and timetable to implement a business strategy requiring drastic changes to operations to go with countless equipment and machine upgrades. Gaps in quality and infrastructure were identified and analyzed as they recognized the need for a large-scale retrofit of their 80,000-plus square foot facility to modernize production practices.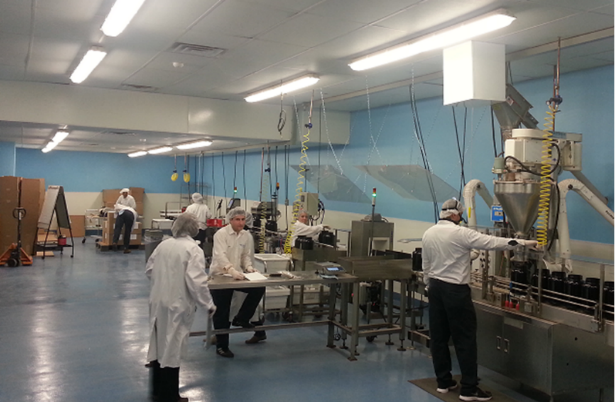 The most extensive improvements were made to their primary production line. Each piece of equipment was either refurbished, debugged, or replaced. Sensors were installed at strategic points to allow for the uninterrupted continuous flow of product and automate the process steps. Replacements were installed for equipment that could not be retrofitted cost-effectively. The entire operation is now a fully automated production line that requires approximately one-third of the labor compared to other industry installations.
Requiring advanced and sophisticated software systems to support their production, the company also upgraded both its software and hardware resources as part of the transformation. Driven by document control, traceability, quality, and monitoring requirements, the system provides user-friendly, easily accessible availability for production operators, quality and process engineers, materials staff, and management. The facility itself, and its supporting infrastructure that housed the manufacturing line and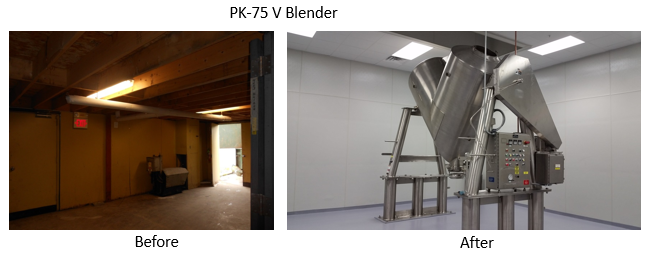 supporting operations, was upgraded and monitoring systems installed to comply with the latest environmental standards. New platforms for the machinery and workers were designed, constructed, and logically located for a number of machines to maximize efficiency while improving workplace safety. Process repeatability and product quality levels have dramatically improved, reducing lead times and improving customer shipment performance.
Finally, to achieve the necessary level of control documentation, a new software system was developed and installed as a database for their processes, helping to improve quality and traceability. Unlike the old structure which was comprised of a series of simple spreadsheets, this system describes and records every aspect of the process, from the weight and moisture content to the mixing instructions, tabulating information into a database easily accessible and updated by all employees.
Ultimately, all components of the upgrade has the facility operating at a substantially higher level of efficiency, enabling them to attract and service large original equipment manufacturers. Having succeeded in their turnaround investment ahead of schedule, they were just acquired in a cash for stock transaction.
In like manner, a Poughkeepsie, NY design engineering and contract manufacturer is set to introduce an innovative building automation system thanks to their pursuit of top-level technology improvements. Having looked at their product strategy, management developed a plan that encompassed both short and long term goals. The short term amounted to the enhancement of their existing products' user interface for functionality by upgrading their software to work with their existing hardware. This strategy allowed time to establish their long term goal of developing an expanded building management system that includes value added services in areas such as HVAC, lighting, and security.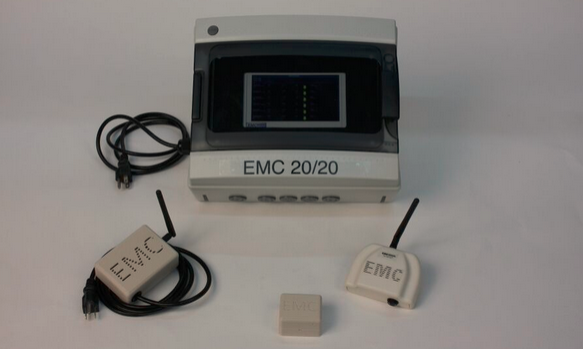 The new technology, used to control a building's heating, ventilation, and air conditioning system, features interoperability, developed around the industry standard building automation network communication protocols, BACnet. The BACnet capabilities of the system were defined before developing embedded software for the system's network of wired and wireless sensors. They also established embedded Linux applications to handle the data generated by the wireless and wired devices, leading to work on the cloud-based storage of the system and sensor data. With their web interface redesigned, firmware was embedded for the expansion translator board, allowing them to make use of new sensors without requiring a complete redesign of their existing product. It bred a multidimensional interface that allows for interaction and compatibility with multiple industry standard communication devices. As a result, they have effectively expanded their market and upgraded to new technology to support industry standard communication.
Business growth, like healthcare, involves two distinct sets of action: diagnosis and improvement. In the cases of both manufacturers, an analysis and clear-cut improvement strategy has their products looking more attractive to current market needs. Both discovered solutions through advanced technology applications and a willingness to take action.
"Once a new technology rolls over you, if you're not part of the steamroller, you're part of the road," said Stewart Brand, writer and entrepreneur. Success has become a habit for those proud to declare they are a part of the steamroller.
Stay tuned for Part II of "Bringing Technology to Your Business" in the March issue of our newsletter featuring the systems and practices associated with new product development, from inception through automation to commercialization. For more information, please contact Business Development Advisor, Ralph Brown, at 914-393-9876, or ralph.brown@hvtdc.org.