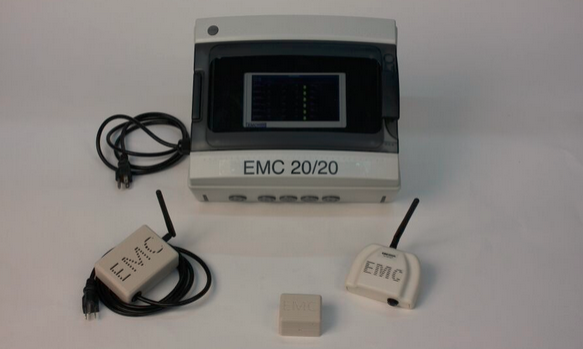 EAW Electronic
Systems, Inc., a Poughkeepsie design engineering and contract manufacturer
for electronic and electro-mechanical assembly, is on the verge of
introducing an innovative building automation system. The new technology,
called an EMC 20/20, is used to control a building's heating,
ventilation, and air conditioning (HVAC) system, and will support industry
standard communication.
As development of the EMC 20/20 concludes, commencement ceremonies were
held a few miles across the Hudson River at Old Main Quad on the
picturesque campus of State University of New York (SUNY) at New Paltz.
Knowing full well the endless hours of probing and searching on Indeed and
Monster awaiting them, graduates embraced the celebratory atmosphere upon
reception of their degrees.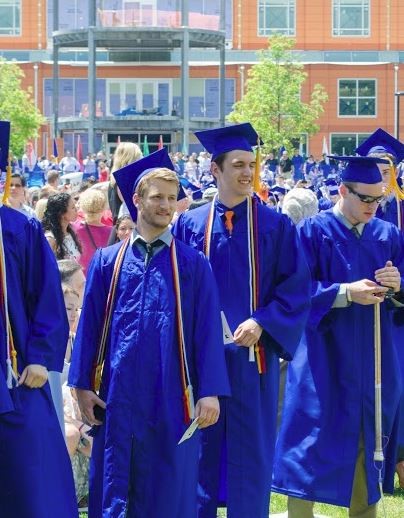 However, for Adam Secovnie, RJ Pisani, and Mike Papesca, that
celebratory mood has continued to this day, thanks to their internship with
the Hudson Valley Technology Development Center (HVTDC). With the company,
Adam, RJ, and Mike not only obtained hands-on training over the past year
to round out their education, but they worked as the very engineers behind
the creation of the EMC 20/20.
The process began when Ed Winiarski, Founder and President of EAW,
contracted HVTDC for assistance on the building automation system. HVTDC
staff thought it wise to quarterback a collection of interns with bold,
fresh ideas, culminating in the completed building automation system.
While Mike has chosen to continue his education at SUNY New Paltz in
pursuit of a master's degree in computer science, Adam and RJ have
joined EAW on a full-time basis as electrical engineers. They will be
responsible for ensuring the continued development of the EMC 20/20.
Given the system's many potential applications, they are expected to continue
to hone their skills, while building off their experience at HVTDC.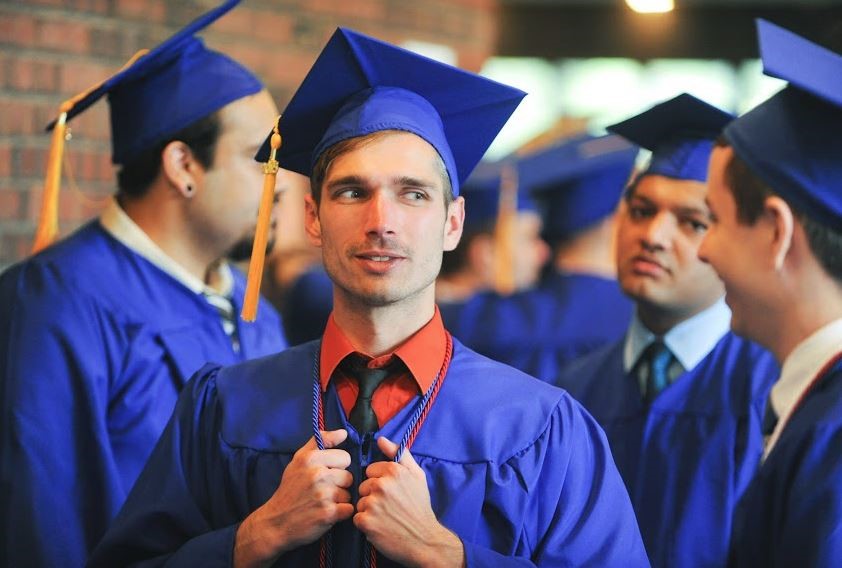 Adam, hailing from Stuyvesant, a small town in Columbia County, began his
internship with HVTDC in February, 2014 after hearing about the opening
through the university's engineering department, before RJ and Mike
followed suit.
The interns' responsibilities revolved around the building
automation network communication protocols. They were immediately tasked
with defining the eventual BACnet capabilities of the system, and worked on
the embedded software for the system's network of wired and wireless
sensors. This was while also developing embedded Linux applications to
handle the data generated by the wireless and wired devices, leading to
work on the cloud-based storage of the system and sensor data.
With their web interface redesigned, they embedded firmware for the
expansion translator board. This expansion translator board allows EAW to
make use of new sensors without requiring a complete redesign of their
existing product. As a result, EAW has effectively expanded its market and
upgraded to new technology to support industry standard communication. The
controls are now BACnet compatible and support heating, ventilation, air
conditioning, lighting, security, and safety.
While EAW gears up for a sharp increase in business from new customers,
HVTDC can feel proud that they provided invaluable opportunities for
students. While fueling economic development, internships like those
offered at HVTDC afford students direct experience to broaden their
education and prepare them for the workforce. The classroom provides the
theoretical knowledge, but practical knowledge can only be instilled by
doing – not just hearing. The classroom's abstract theories
become concrete when students are placed in real life work situations
performing professional tasks. As a result, they are not only theoretically
trained, but vocationally prepared to undertake real-world projects.
"I feel grateful to HVTDC for the experience I gained," said
RJ, a Kearny, NJ native. It directly led me to my first employment
opportunity."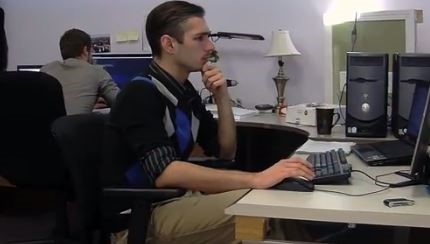 For his
part, Adam understands the value in his time spent interning and working at
a high level on key client-based projects. "While the engineering
department at SUNY New Paltz provides a broad base of experience in many
computer engineering related subjects, practice using the tools of the
trade has been instrumental in growing my skills and confidence as an
engineer," he remarked.
Post-graduation employment struggles are as real as ever, and
Adam's mother, Anna, is proud of her son's rapid ascendance and
evolution from student to hired electrical engineer.
"I am so happy to see Adam quickly apply what he learned,"
she said. "I believe his time at HVTDC gave him a greater insight
into his future and kept him more challenged than he might have been
without the internship. I am very impressed to see him be able to
transition so quickly after graduation into an applicable job."
While RJ and Adam move on to full time employment, Mike's internship
helped him in a much different but equally significant way. His decision to
pursue a master's degree in computer science was conceived during his
time at HVTDC. While his studies centered on electrical engineering, it
wasn't until his internship when he realized his calling in computer
science. His experience programming introduced him to a field he truly
enjoyed, and inspired him to extend his education at New Paltz while
continuing on as an intern with HVTDC.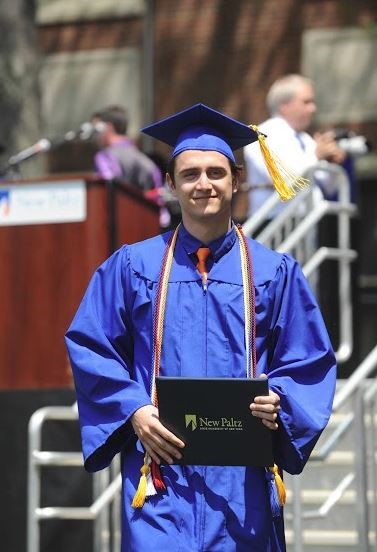 For its part, HVTDC is able to leverage the interns and finalize
projects at a more modest costwhile welcoming new ideas to
the table to pass on to customers. Adam, RJ, and Mike are joined by five
other SUNY New Paltz undergraduate computer, electrical, and mechanical
engineering interns currently employed by HVTDC working on various projects
for clients.
The emerging relationship between HVTDC and SUNY New Paltz is crucial as
HVTDC becomes the vocational arm for engineering students. "HVTDC is
a fantastic resource for the Hudson Valley, and definitely for SUNY New
Paltz students," said Dan Freedman, Dean of the School of Science and
Engineering at SUNY. "New Paltz students who intern at HVTDC get the
opportunity to apply their engineering skills to real world problems that
will help local companies. This is a critical stepping stone from an
undergraduate education into an engineering career."
"The performance of the students clearly demonstrates that the
engineering programs at SUNY New Paltz are producing top notch engineers
that can compete successfully with the best of the best," added Bob
Incerto, HVTDC's Senior Engineer who has guided and overseen the
interns in the development of the product.
The future of manufacturing as an economic driver in the Hudson Valley
as well as New York State is highly dependent on developing a continuous
flow of our graduating engineering talent to pursue opportunities in
manufacturing within the region. The innovative collaboration designed and
implanted by SUNY New Paltz, EAW, and HVTDC demonstrates that goal can be
accomplished when the public, private, and academic sectors join forces to
achieve a common goal.
For more information on internships and engineering partnerships,
contact HVTDC Business Development Director, John MacEnroe, at 845-391-8214
ext. 3004, or via email at john.macenroe@hvtdc.org.