Highland, NY – On November 9, 2016, MTEC and Fuzehub hosted the Hudson Valley Food and Beverage Solutions Forum to bring together manufacturers, small businesses and industry experts. The event provided a multitude of companies with the opportunity to speak to industry experts regarding growth strategies and customized business solutions.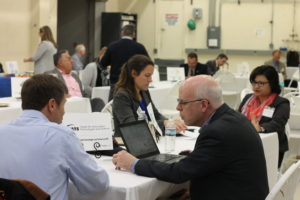 The Hudson Valley Economic Development Council (HVEDC), and the Hudson Valley AgriBusiness Development Corporation (HVADC) also partnered with MTEC for the event.
"What's great about this event is not only do I get to meet the businesses who are seeking assistance but I also get to meet the other organizations that offer assistance," said Sonja Brown, Regional Director for the Workforce Development Institute (WDI). WDI is an organization that provides workforce training and education services like grants to regional and local unions.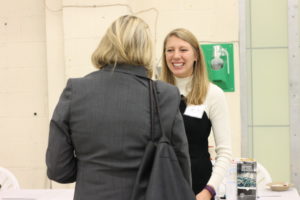 Solutions Forums are FuzeHub's signature events designed for New York manufacturing companies to directly meet with business and technology experts in one-on-one consultations to solve problems or to develop solutions and support for business growth.
Solutions Forums provide information about topics including production, engineering, product innovation, market identification, financing, and workforce to supply chain development.
As part of the November 9, 2016 Solutions Forum, FuzeHub has partnered with the Hudson Valley Agribusiness Development Corporation (HVADC), Hudson Valley Economic Development Corporation (HVEDC), and the Manufacturing & Technology Enterprise Center (MTEC), to serve the evolving needs of food manufacturers and provide assistance to companies seeking to accelerate production and to help them to expand distribution.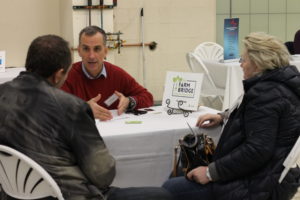 Some of the attending resources included the Community Capital New York, Cornell Center for Materials Research Empire State Development, Division of Science Technolgy & Innovation, Global NY, Hudson Valley AgriBusiness Development Corporation (HVADC), Hudson Valley Economic Development Corporation (HVEDC), The Farm Bridge, United States Department of Agriculture (USDA), and the U.S. Small Business Administration.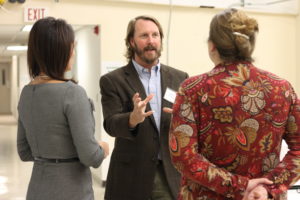 "This event is giving us a great opportunity to make suggestions and connections to individual entrepreneurs. On the other side of it, it's a great opportunity for us to connect with our peers like HVEDC, Cornell and other services providers in the region that we often collaborate with and make referrals to… so not only was today great to work with entrepreneurs but also to catch up with service providers like WDI," said Todd Erling, Executive Director of the Hudson Valley AgriBusiness Development Corporation.