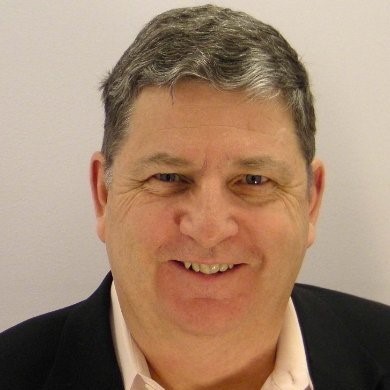 The Therapeutic Equestrian Center (TEC) has named longtime Hudson Valley business development leader, John MacEnroe, as its new Executive Director.
The appointment follows a three-month HVTDC project during which John collaborated with TEC board members, key stakeholders, and TEC's leadership. After identifying and hiring key team members and professional partners to optimize operations, he helped put in place extensive policies and procedures to go along with a strong and focused program.
The Therapeutic Equestrian Center, sitting atop a scenic hill in Cold Spring, NY, offers an environment where people with development and physical disabilities can overcome physical, psychological, and emotional barriers.  Through equine-assisted activities, both on horseback and on the ground, they strive to improve the quality of life for people with disabilities as diverse as autism, down syndrome, and cerebral palsy, while also providing therapy for our nation's veterans.
John was hired by HVTDC as their Business Development Director in August of 2012. During his tenure, he specialized in developing business relationships among Hudson Valley manufacturers, technology companies, and resources, providing direct services in strategy, business intelligence, planning, resourcing, and execution. Skilled in government-university-industry partnerships, with experience in multidisciplinary management and logistics, he has worked in both start-up and turn-around situations, providing in-depth analysis and solution implementation. A recognized thought leader throughout the region in economic development, he has worked tirelessly to grow the Hudson Valley's manufacturing and small technology company base, focusing on long-term systemic approaches and collaboration.
Prior to his time with HVTDC, John led the Dutchess County Economic Development Corporation (DCEDC) through one of the most successful periods of its history. Under his leadership, the manufacturing base of the county dramatically strengthened. He also worked as Director of Public Policy with Bell Atlantic, and more recently as Director of State Government Relations for Rensselaer Polytechnic Institute.
Mr. MacEnroe is a retired United States Army Major with over a decade of service abroad, completing two successful command assignments, a Howitzer Battery in a Cavalry Regiment and an Artillery logistics battery. He held dual specialties as a senior logistician and Field Artillery Officer. He also conducted conventional and nuclear weapons training, developing training programs and materials. After beginning his civilian career, he continued to serve in the Connecticut Army National Guard and the Army Reserves, from which he retired as a Major in 2001. He holds his BA in Political Science and International Relations from St. Bonaventure University.
For his years of service in protection of our country and for his steadfast efforts in growing manufacturing in the Hudson Valley, we salute John and look forward to working with him for years to come.