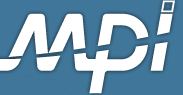 The Hudson Valley Technology Development Center (HVTDC) congratulates MPI, Inc. for their continued success as the worldwide leader in wax-room equipment. Following their investment in Lean manufacturing and assistance over a decade ago, the Poughkeepsie, NY manufacturer has broken new ground in the investment casting industry.
Thanks to their continued implementation of Lean principles, MPI has developed and introduced more systems and products for investment casting companies throughout the world than all of their competition combined. Their equipment has been sold to 44 countries, and their "Made-in-America" products exported to China, while several of the most advanced investment casting foundries in the world have incorporated MPI's total automation into their facilities.
It began when Bruce Phipps, President of MPI, contracted HVTDC for assistance to reduce cycle time, cut costs, and improve process efficiency. After determining that their design and engineering issues were caused primarily by the structure of the company's existing Bill of Materials and related processes, a six-week, cross-discipline training program was designed to get their employees operating as efficiently as possible. This generated a renewed interest within the organization and a fresh look at every job and how they fit together. MPI essentially re-thought its entire business process, from design and purchasing through manufacturing and shipping. They now build basic machines and customize them with standard options that no longer require re-engineering of each machine.
Following Lean training and implementation, the overall cycle times were scaled down substantially, while assembly and documentation errors were reduced along with the time necessary to correct them. Expedited orders were also reduced, saving time spent on special ordering and money spent on freight charges, culminating in a total of $50,000 worth of savings. In total, their investment of $400,000 has resulted in a sales increase of $2 million, while retaining $1 million.
In addition, MPI filled six crucial positions to meet its business needs. MPI was put in touch by HVTDC with the Cornell Career Center, who did the screening and presented them with a choice of top young applicants. Creating and retaining a total of 15 people, MPI saved a considerate amount of time while working to improve their current manufacturing processes. Most importantly, staff morale improved tremendously through widespread participation in finding solutions as the engineers gained better control of production costs.
"Our long term relationship with the Hudson Valley Technology Development Center launched us on a continuous improvement journey that continues today," says Jeffrey Rich, Vice President and General Manager of MPI. "The lean manufacturing improvements have allowed for a new and improved culture, and that culture has turned into happy employees, happy customers, and financial gains."
Last year, the Council of Industry held its Manufacturing Champion Awards ceremony, honoring Bruce Phipps for his vision and dedication in helping manufacturers in the Hudson Valley to prosper. MPI continues to lead the industry in innovation by offering total wax-room automation from wax injection to wax assembly using integrated robotics technology.
For more information on Lean manufacturing, staffing, and training, contact Phyllis Levine, Manager of Marketing and Administration, at 845-391-8214 ext. 3001, or via email at phyllis.levine@hvtdc.org